American Museum of Natural History Project
Gilder Center Update
December 16, 2018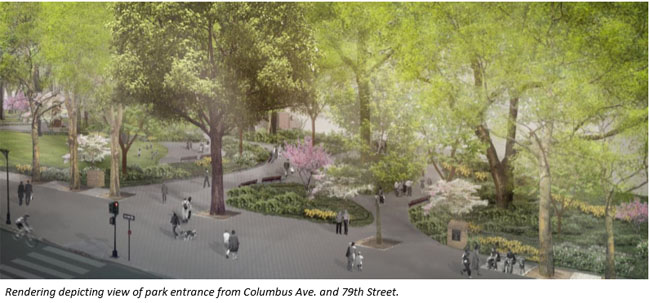 Dear W. 78th Street Museum block neighbors,
We wanted to share an important update about the Gilder Center project. Following a decision by Judge Lynn R. Kotler on Monday, December 10, the Museum will move forward with the Gilder Center project. Judge Kotler dismissed the lawsuit and affirmed that the Museum followed all appropriate procedures in preparation for the Gilder Center project.
We are on the neighborhood task force for the museum for the Gilder Science Center and received the below letter and wanted to share it with you. We have been to meetings at the museum and have seen the projected scope of work and believe that the museum is sincerely trying to do something great, both for the museum itself and for the neighborhood. It's going to be a long project, but the museum is making every effort to minimize the effects on their neighbors. Once finished, the new Science Center will be quite impressive and a worthy addition to our world class museum and they will be doing extensive work on the park to make it even more beautiful and accessible.
Best Regards
Gillian Mollod & Lee Bryant
RELATED DOCUMENTS
Gilder Center Letter