2017 Year in Review
The latest from the West 78th Street Museum Block Association
December 20, 2017
By: A Report from the Directors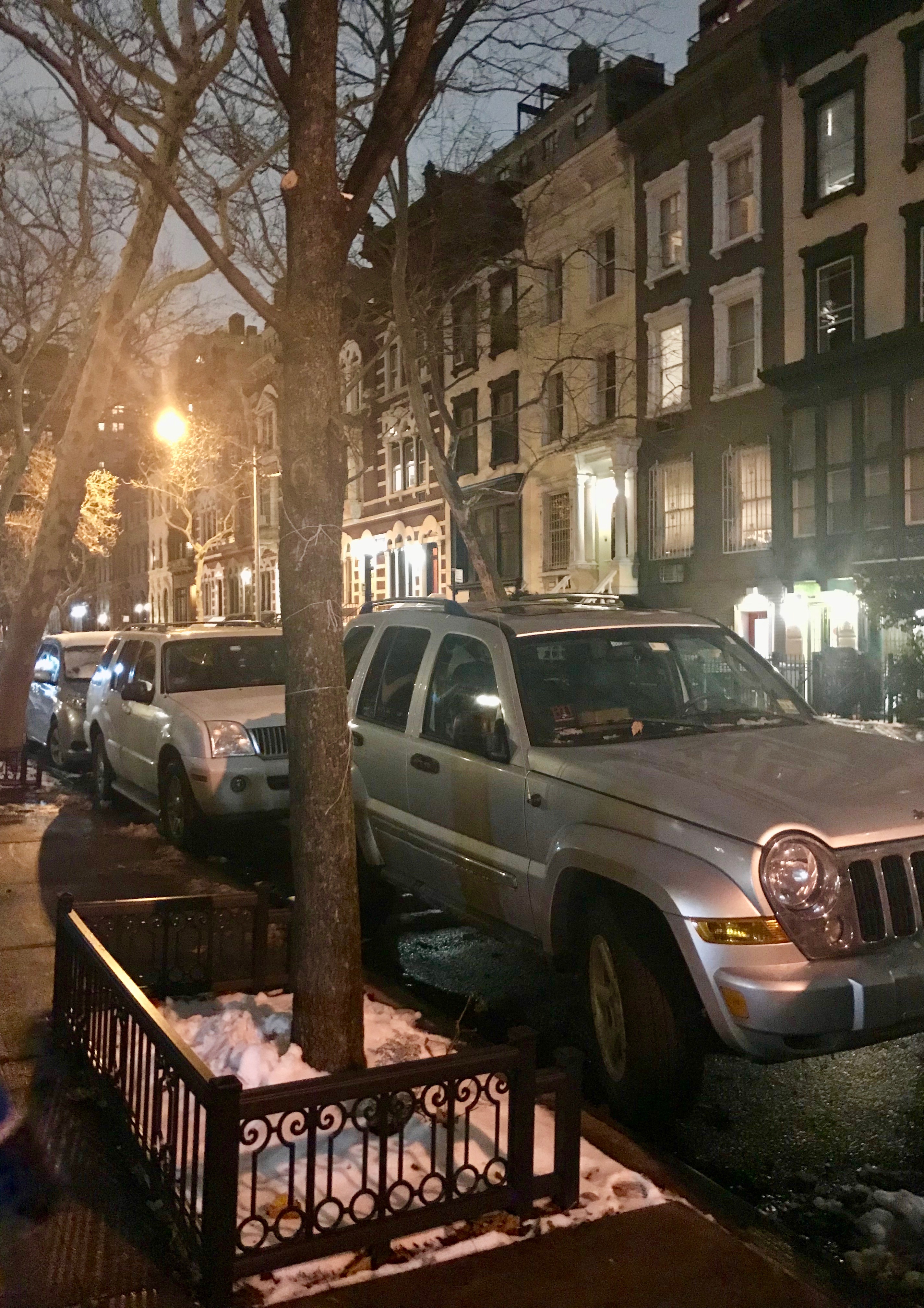 2017 Year in Review:
2017 has been a busy and successful year for the trees on West 78th Street as we met all our targets. The installation of tree guards and more importantly the maintenance of our trees are of utmost importance to us as we continue our efforts to preserve and enhance the beauty of our block. Attractive trees greatly contribute to increased property values for buildings and apartments, a benefit for all residents--owners and tenants alike.
You may recall from our report a year ago this week that we embarked on Phase One of a very ambitious tree care program. Our budget was $20,000, and our aim was to conform our tree pits to the Parks Department's new standards which mandate larger pits at sidewalk level in order for rainwater to more easily flow to the tree roots.
We set to work in earnest and promptly raised over $10,000. This past summer, we enlarged 23 pits and proceeded right into Phase Two, the selection, design, fabrication, and installation of tree guards. Our resident artist, Teressa Valla, produced several original designs of high quality recycled HDPE (High Density Polyethylene), which were fabricated and installed by City Tree Guards, a Staten Island-based manufacturer. Unlike one-off guards, ours reflect nearby building ironwork, stretch from avenue to avenue, and provide both pleasing visual alignment and functional continuity. And will never rust or need painting.
Installation of 24 attractive guards was completed earlier this month to universal acclaim - and at a price a bit over $600 per tree, less than half the price of old style iron or aluminum alternatives. Several existing pits remain to be completed after new or replacement trees are put in next spring. Some of the larger pits will have neighbor-maintained gardens, and we are all hoping that the school will resolve their sidewalk problems and join our program.
Over the past two years, we are pleased to report that you have contributed $25,500 for our activities. However, we have so far spent over $31,000 for the project, including our initial website set-up and obtaining 501c(3) status. As a result, we need to raise additional funds to cover our remaining deficit and fund a reserve for future maintenance, tree health, and more guards for new trees.
We have a year-end total target of $10,000. With $4,000 already received since the first of this month, we are on target. Nevertheless, we rely on your continuing generosity to help us achieve our final goal. Many of our original contributors are doubling down, and numerous residents have given over $1,000 each. Many tenants are also participating. Any amount, large or small, will be welcomed and most appreciated.
If you have not already contributed or would like to increase your support for our work thus far, this is a perfect time. We hope to reach our target goal by 31 December to welcome the New Year.
And remember, your contribution is fully tax-deductible, as our association is an IRS certified non-profit organization – please see our website for the IRS letter itself. Donations by credit card can be made at www.museumblock.org, or you can write a check payable to the "West 78th Street Museum Block Association" and put it in a plain envelope through the mail slot at 114 West 78th Street, home of our Treasurer.
With our best wishes for the Holidays and the year to come, we thank you.
The Directors of the West 78th Street Museum Block Association
Kirkpatrick MacDonald, Gillian Mollod, Stuart Liebman,
Joan Finsilver, Neal Dhar, Lee Bryant and Ed Rothstein
Email: directors@w78mba.org
20 December 2017